Diamond Seal UK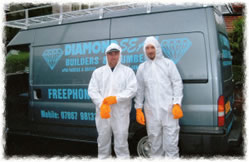 Welcome to Diamond Seal UK, your one-stop shop for all your building & maintenance work.
We are based in Chorley near Bolton and supply-deliver and supply-fix throughout the Northwest of England and the UK.
From your initial call we can visit you within 48 hours and provide a full quote within a week.
Our work includes UPVC fitting, roofing, window fitting, emergency fitting, kitchen & bathroom fitting and much more...
Call now
01257 430 723
07867 981 331
A full property maintenance program is available
Customer references can be produced
24-hour emergency service available
All to customer design
Please note:
Diamond Seal UK Ltd has no connection with any other company of a simiar trading name.